New Subscription Features
We've been working hard to give you the best user experience while using our service and we're happy to announce the newest upgrade to our online dashboard: Now you can manage your subscription on your own, without the participation of a support engineer!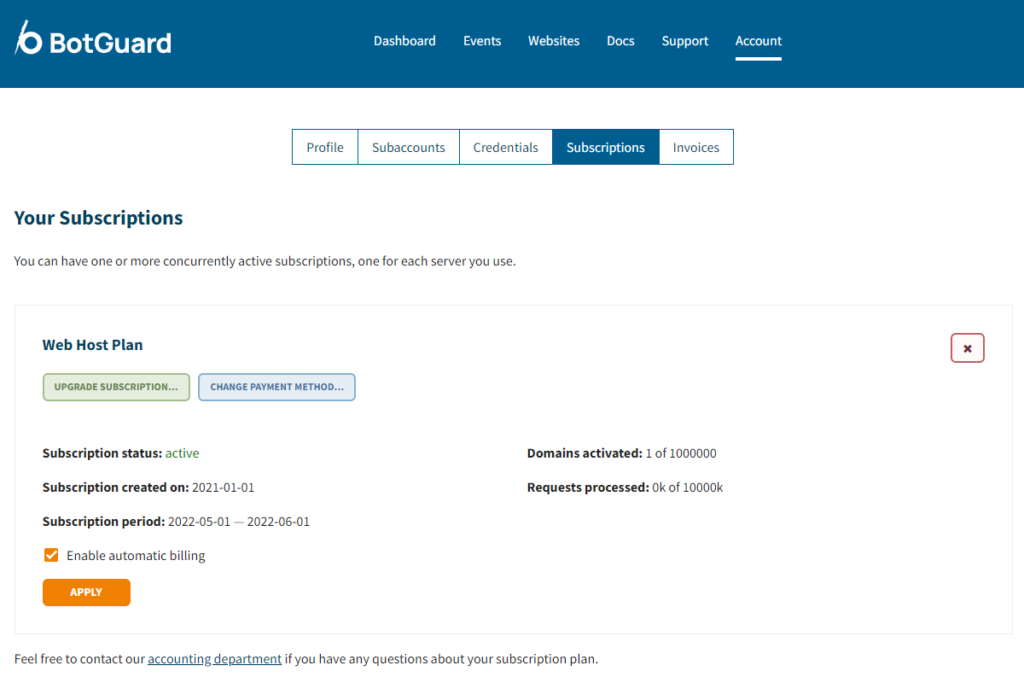 Now you can:
Easily enable / disable automatic billing with a single click!
Cancel subscription without refund
Upgrade / downgrade subscription package
Change the payment method for auto-debit
If you're already using our service to block unwanted bots and visitors, these new features will allow you to easily upgrade (or downgrade) your subscription to fit your real-time needs. You can also manage your payment preferences with a few simple clicks now.
Login to your account at botguard.net today to check out the new subscription features!