New Dashboard Release
Hello fellow security enthusiasts! Last Thursday our dev team was celebrating our first big release for this year.
The dashboard we had implemented for our initial release was good enough to start with. But as time passed, the company grew and matured, and trends started changing, there was also a growing demand for new features, both from our big and small clients alike.
And so, without further ado, here it is!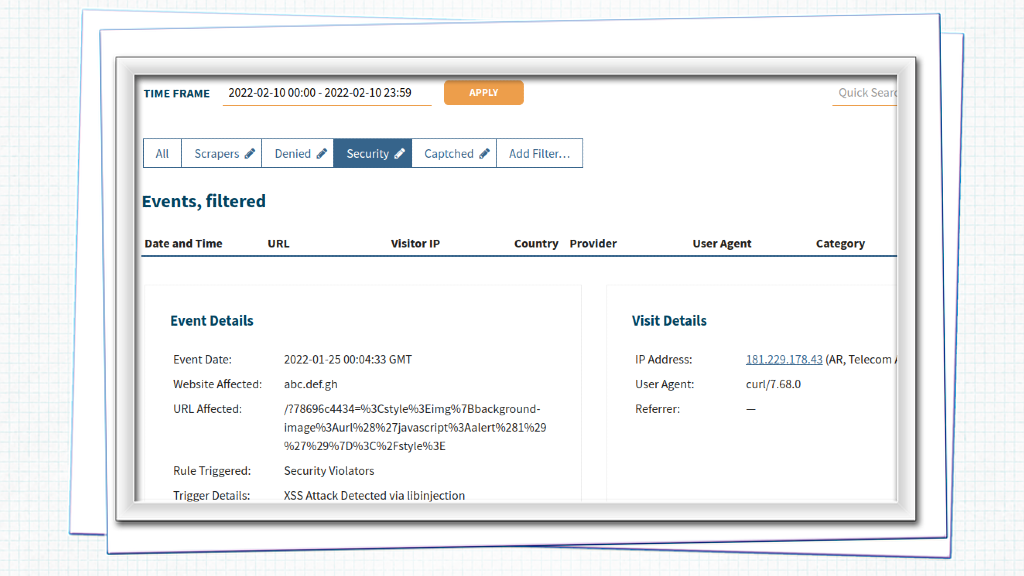 We've been working hard to deliver for our clients, and now we are happy to introduce the most significant new features:
Refined Events feed is now even more data-rich and user-friendly. We also made it easier to find a specific event with user defined filters.
User-defined filters allow you to filter the data to display only the requests you want to see. You can add any number of conditions to the filter, then save it, and easily access it any time later.
Quick search. Too lazy to dig through conditions to make a filter? Just use the Quick search box instead!
Granular mitigation actions. Now you can set a separate mitigation action for each visitor category from Core Rules and for any of your Custom Rules as well.
Subaccounts. Your main account can now have subaccounts with their own sites. This feature will give your clients more control over their protection.
Rulesets were introduced to let you select the appropriate protection rules compatible with your CMS in just a few clicks.
Dark theme has been added for those who prefer to monitor traffic (and how bots are epically failing to scrape their site) in the cover of night.
We're always working to improve our service and welcome your feedback. Feel free to let us know if you have any ideas on how to make our service even better.
Stay tuned!